Morriston Mechanical is a full service HVAC/R contractor. Founded in 1995 and Incorporated in 2002, originally providing service, repair and maintenance for Heating, Ventilation, Air Conditioning and Refrigeration systems in residential dwellings. We now also specialize in systems designed for large and small commercial, industrial and institutional buildings. Whether it is a routine scheduled inspection or an emergency service repair, Morriston Mechanical has the qualified and trained professionals on staff to handle any type of situation.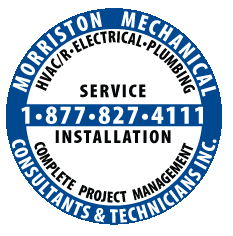 We provide comprehensive maintenance and installation services for commercial, industrial, and institutional mechanical systems. We also provide sheet metal, plumbing, electrical, heating, ventilating & air conditioning (HVAC) system construction related project offerings thru out Ontario.

One of our unique service offerings includes boiler assembly, near boiler wiring and complete burner start ups. We can do this direct for the end user or we can perform this service for the Installing mechanical contractor.