As with all HVAC, Boiler and Chiller equipment there comes a point when continued repairs are not an option due to either basic wear and tear or parts become obsolete and unavailable.
We will design, select and install your new replacement equipment. Our work is guaranteed and comes with full factory warranty. We have access to all the major manufacturers equipment such as Carrier, Trane, York (Johnson) and Lennox. If you require specialized or obscure HVAC equipment we have the resources to locate the supplier or manufacturer. Our technicians are fully licensed and have up to date safety training certification.
We Install Quality HVAC Equipment
We are proud to provide equipment from the best manufacturers in the business.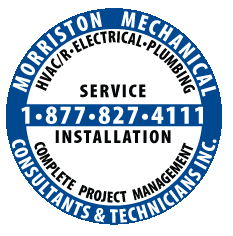 Process Water Chillers
For manufacturing process applications
Comfort Cooling Water Chillers
For air conditioning applications
Boiler Equipment
For both heating and manufacturing applications
Exhaust Fans
Used to exhaust air from commercial buildings
Heated Make Up Air Equipment
Blowers are used to replace exhausted air with heated, fresh air from outdoors
Roof Top Natural Gas Heating
Provides natural gas or electric heat during winter
Mechanical and Economizer Cooling
A roof top unit that provides mechanical and economizer cooling during summer and between seasons
Heat Pump Equipment
Cools air during summer and heats air during winter